Livolo Design Smart Home | Zigbee | Gateway | Controller
Livolo | Design Smart Home | Gateway | Controller | Zigbee Protocol | Smart Home.
Operable with your smartphone or tablet. Wifi / App Controllable.
The Livolo Zigbee Gateway has a new look. The Gateway is easy to connect
Controllable with the Livolo app on your Smartphone or Tablet. Can also be operated via Amazon Alexa (e.g. Amazon Echo).
The Livolo Zigbee Touch Switch only works with this Livolo Controller / Gateway!

---
Zigbee Protocol:


ZigBee is specifically designed for smart homes. As a result, the (home) network consumes very little energy and, for example, devices with a battery can last a long time. Zigbee uses a mesh network.
A mesh network is a network in which all units of the WiFi signal are connected to each other. The WiFi signal is communicated between all these units. This ensures that you have a better range than with a single router.
With a Livolo mesh network there is one router; the Livolo Gateway / Controller connected to the wifi access point. The Livolo Gateway / Controller forwards the signal to the associated Zigbee Switches.
---
Connections: The Livolo Gateway is connected with a USB power supply that supplies the power of the device.
---
How does it work?
1. Open the LIVOLO APP and click on the "Gateway Management" heading
2. Go to the Add Gateway Interface page in the App and Follow the instructions. Click the Next button . When you have followed these instructions, the Gateway will flash red and blue. If he does not do this, click on the heading Indicator in other status.
3. Enter the wifi name and password.
4. You can now give it your own name after synchronization.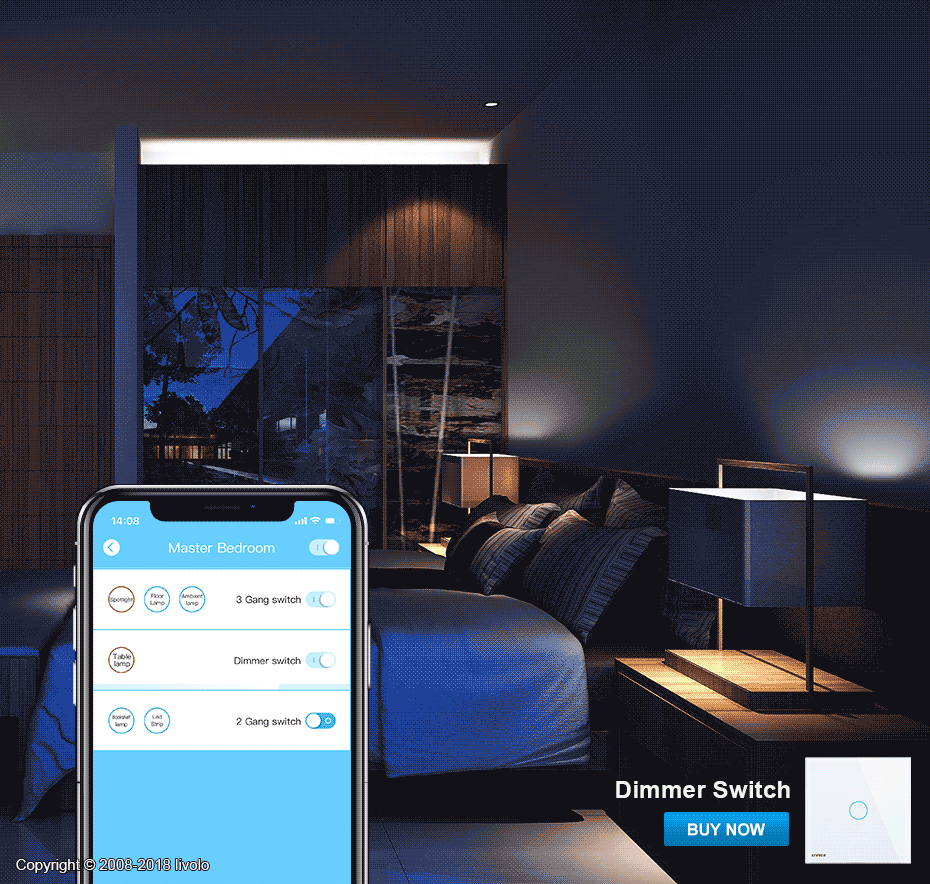 ---
Livolo Zigbee Controller / Gateway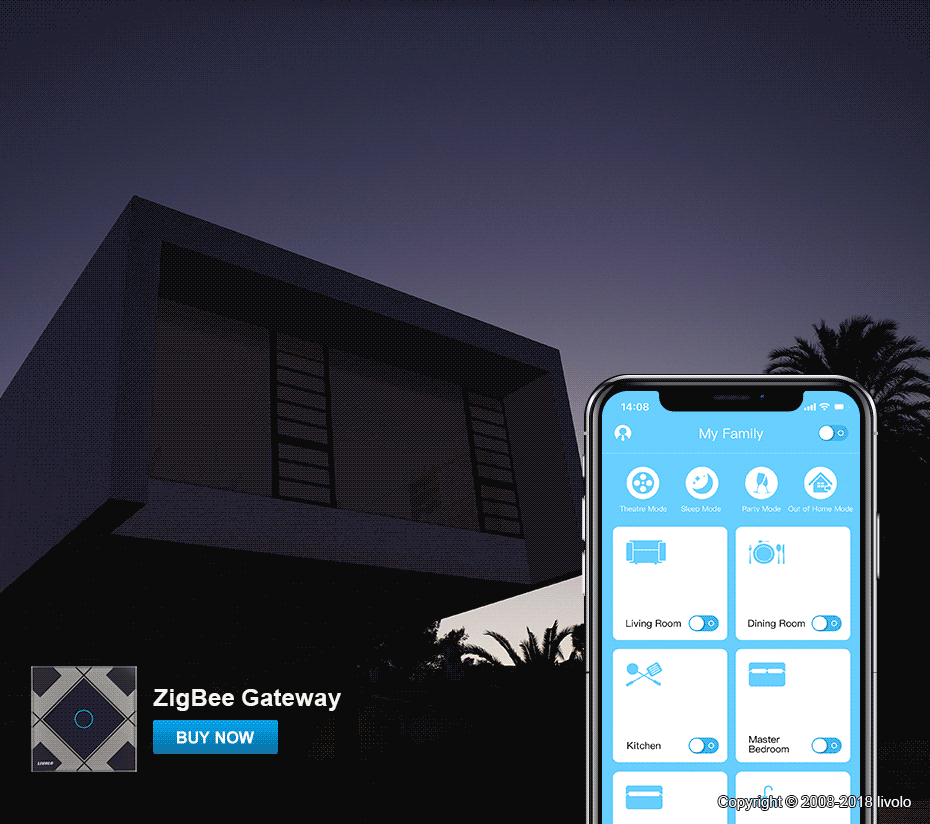 ---
Content:
Touch Switch Eclipse
2 mounting screws
English Manual
---
Download the Livolo App: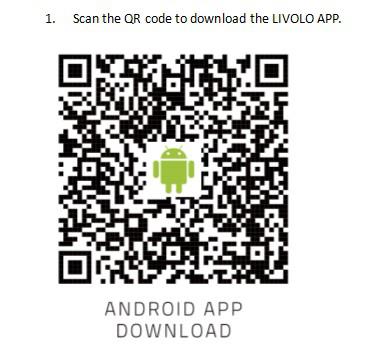 ---
| | |
| --- | --- |
| Type: | 1 Gang 1 Way |
| Way of Dimming: | N/A |
| Minimum load: | > 1 W |
| Maximum Load : | < 2000 W |
| Maximum Ampere: | 5A |
| Voltage: | 220-250V |
| Energy Consumption: | < 0.1 mA |
| Dimensions: | 80 mm x 80 mm x 40 mm |
| Rendering: | Blue / Red LED |
| Environment temperature: | -30 To 70 ° C |
| Humidity: | < 95% RH |
| Longevity: | > 100.000 x |
| Warranty: | 2 Year |